Thanks to the support of the International Visegrad Fund, the preparation of the Wildfrie Exercise (WILDFIREX) started on 29-30 May 2020 in Komárom with a coordination training, which was attended by representatives of both the Hungarian and Slovak participating associations, the project management and the organizer of the exercise. team representatives.
The meeting was opened by Gábor Ágoston, President of the Komárom-Esztergom County Fire Brigade Association, and greeted the representatives of the participating organizations. He emphasized that due to the situation caused by the novel coronavirus, the meeting became possible thanks to the Hungarian-Slovak cooperation, so that the representatives of the voluntary firefighting organizations of Komarno district could come to Komárom for 48 hours.
Zsolt Kelemen, President of the Budapest Firefighter Association, Chairman of the PA5 Disaster Management Working Group, said in his greeting that he is of the utmost importance to promote cross-border cooperation and common practices, as we need to be prepared for the increasing occurrence of forest fires.
The project Joint prepredness activities for wildfires in Komarom-Komarno region fits into the targets of the EU Strategy for the Danube Region Environmental Risks Priority Area (EUSDR PA5), which was presented by Kinga Perge, EUSDR PA5 senior consultant. One of the important goals of the Disaster Management Working Group in the area is to support joint, cross-border and regional preparedness, the implementation of which will be facilitated by the project.
The work continued with the presentation of the management of the application as well as its planned programs, with a special focus on the description of the methodology of the practice. Representatives of the MAGOR Association for Disaster Response presented in detail the information related to the organization of the participant-oriented exercise.
On the second day of the meeting, József Alföldy, representing the volunteer firefighters of Komárno district, Slovakia, presented the possible locations of the exercise with the help of maps and drone images.
The exercise participants were then introduced. Representatives of Komárom and Komarno introduced the participating teams, and Imre Szabján, Disaster Coordinator of the Hungarian Maltese Charity Service, also described the capacities of his volunteer team.
Knowing the skills and practice expectations, participants defined the learning objectives of the teams, which will be linked to the practice process and will facilitate future joint work. In this way, the teams can get to know each other's professional and technical possibilities and special abilities.
To close the event, participants agreed on the next steps, which will take place on September 10-13, 2020. necessary to prepare for the exercise to be held between and, preparing for the possibility that the exercise may be postponed depending on the epidemic situation.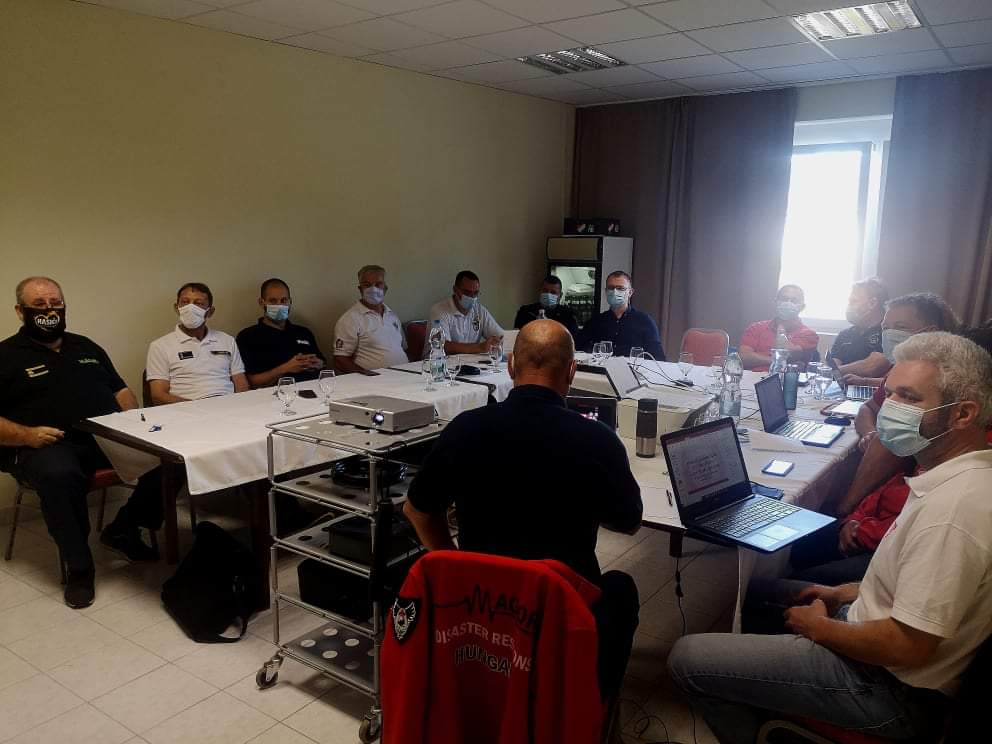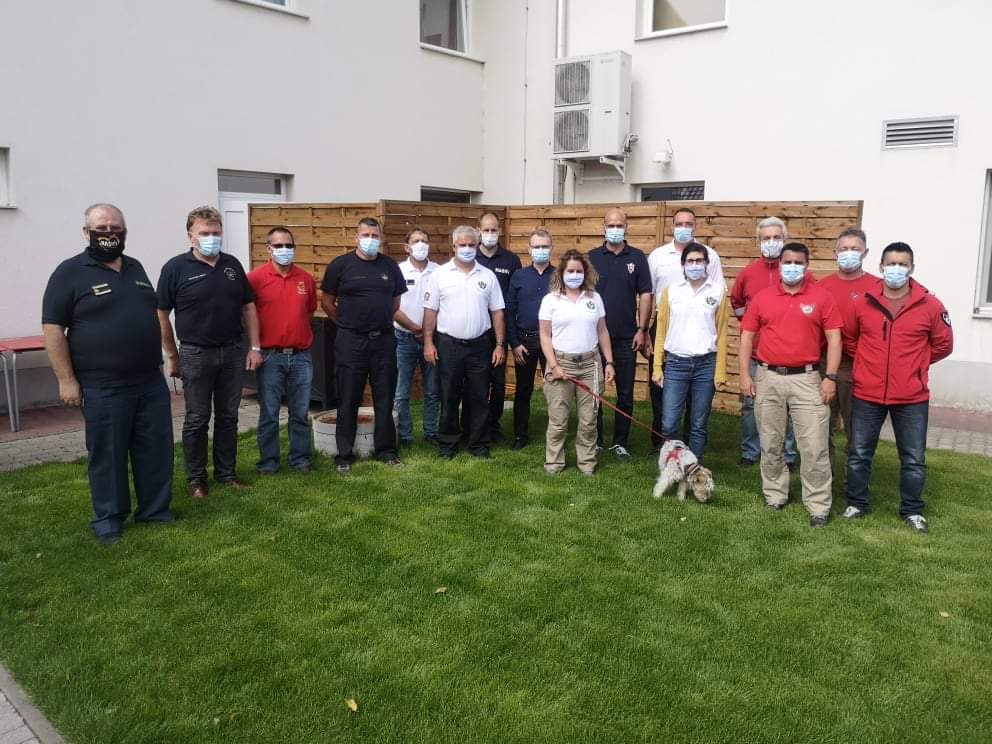 The event is supported by the International Visegrad Fund