PA5 LETTER OF RECOMMENDATION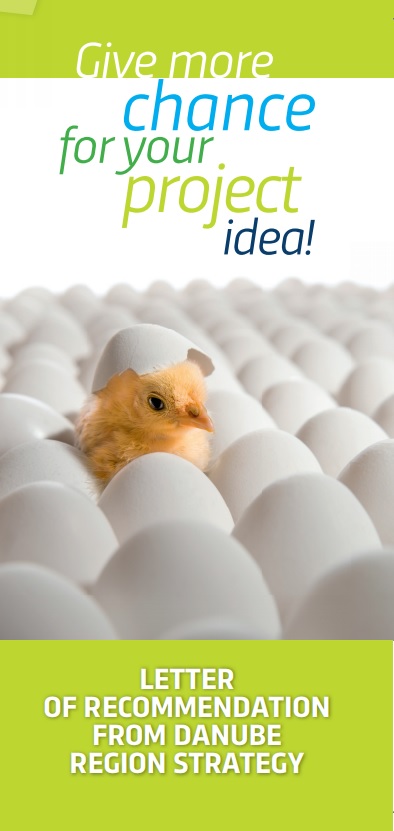 If you would like to request a Letter of Recommendation from EUSDR PA5 please read before the Selection criteria and our LoR Leaflet with general information and send the filled template of the Project description form to Danube.Envirisks@mfa.gov.hu addressing the Priority Area coordinators.
Please keep in mind, according to the Rules of Procedure the Steering Group have 15 working days for make any comments, therefore the applications should arrive at least 15 working days before the deadline.
You can find below the projects which already received a Letter of Recommendation following the positive decision of the EUSDR PA5 Steering Group in each year.
2020:
iPROVE (DG ECHO) – 19/12/2019
Ready Danube (INTERREG DTP) – 02/01/2020
Developing and upgrading the joint Hungarian-Ukrainian hydrographic telemetering system to improve water quality monitoring in the Upper-Tisza River Basin (HUSKROUA ENPI CBC) – 21/02/2020
Prep-R Preparedness for climate change related risks in Western Balkan region (Western Balkan Green Fund HU) – 27/03/2020
DIKEINSPECT – Complex flood-control strategy on the Upper-Tisza catchment area (HUSKROUA ENPI CBC)- 02/04/2020
PRECEPT – Prepare responders for epidemics by crisis and emergency procedures training (Central European Institute Extraordinary Call for Proposals 2020
) – 09/04/2020
LIFE MICACC – Municipalities as integrators and coordinators in adaptation of climate change (LIFE Programme) – 05/05/2020
DiMaND – Disaster Management Network in the Danube Region (UCPM-2020-KN-AG) – 12/06/2020
2019:
Strengthening cooperation in disaster risk reduction of water rescue units in Upper-Tisa Region (International Visegrad Fund)
LAREDAR (INTERREG DTP)
MUNICIP-AID (INTERREG DTP)
PROFOUND (DG ECHO)
CONCERT (Horizon 2020)
RISKHUB (INTERREG SKHU CBC)
Joint prepredness activities for wildfires in Komarom-Komarno region (International Visegrad Fund)
2018:
CAMARO-D (Interreg Danube Transnational Programme) – Letter of Merit
DAREnet (Horizon2020) – Letter of Merit
EARTH (INTERREG Central Europe)
2017:
SAFETISZA (HUSKROUA ENPI CBC)
Joint HU-UKR hydrographic telemetering system development (HUSKROUA ENPI CBC)
DANIELA (HU-SK CBC)
DAREFFORT (Interreg DTP)
FloodUZH (HUSKROUA ENPI CBC)
InterFloodCourse (DSPF)
REVITAL I (HUSKROUA ENPI CBC)
WateratRisk (HU-SRB CBC)
2016:
DriDanube (Interreg DTP)
DAMWARM (Interreg DTP)
RaabFlood4cast (AT-HU CBC)
SEDDON-II (AT-HU CBC)
PLATFORM (AT-HU CBC)
EastAvert (RO-MD-UA ENI CBC)
2014:
DANUBECLIM
2013:
DREAM (AT-SK CBC)
HU-UA Flood Protection
2012:
DanubeFloodplain (Interreg DTP)
WACOSS
Sava FRMP project
SOFTWARE
2011:
HYDROFOR