The Priority Area 10 (PAC10) of the EU Strategy for the Danube Region launched the initiative EuroAccess to support targets of the EU Macro-Regions.
EuroAccess is a free online search tool to support the use of existing funding opportunities to improve economic, social and territorial cohesion in the European Union and its Macro-Regions.
The Danube Region Strategy Point organized an online workshop to provide further support for the priority areas, stakeholders and potential involved parties in projects in using the EuroAccess tool.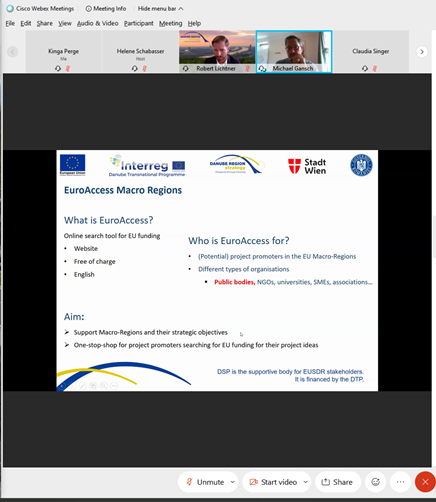 Macro-Regional Strategies were initiated by the various EU Member States as a unique integrated framework to strengthen cooperation in geographic areas that face common challenges and to benefit from common opportunities facing the region.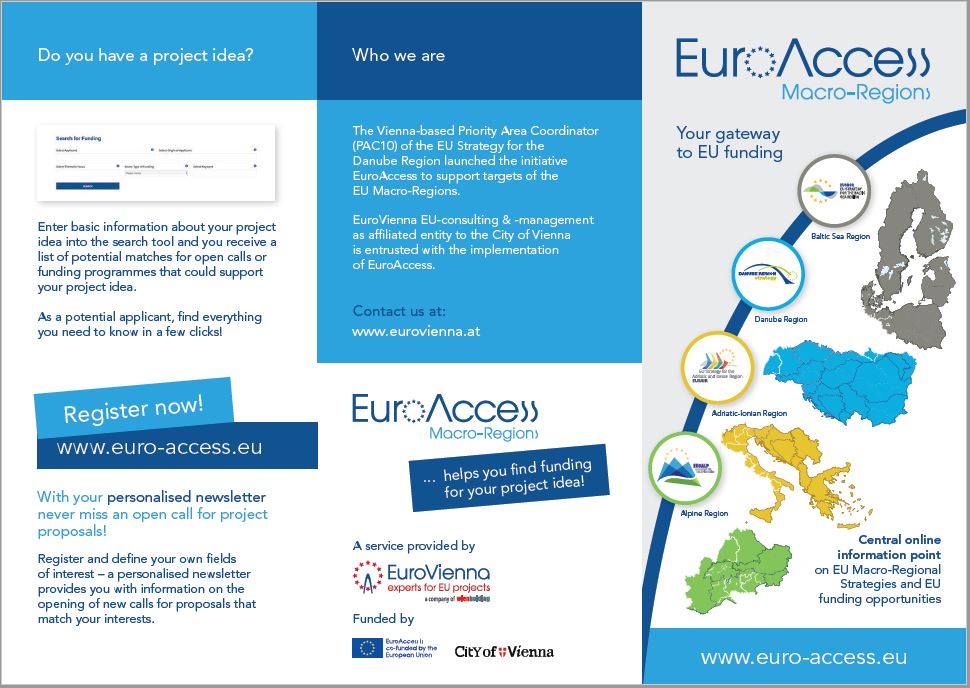 Have a look at the funding options connected to your area of work!