On the 29th and 30th June 2021, approx.. 130 experts, stakeholders and laymen gathered to have their say about the update of the  Danube River Basin and Flood Risk Management Plans during the workshop called "Our Opinion – Our Danube".
The revised and updated Danube River Basin Management Plan and Danube Flood Risk Management Plan will guide the main workflow of the ICPDR in the next six years. To develop these management plans the ICPDR wanted to involve the civil society and stakeholders to contribute their point of view since they are affected by the taken measures for generations to come.
The last ICPDR workshop took place six years ago and now due to the pandemic regulations the event was held online. Momčilo Blagojević of Montenegro (ICPDR President) and Ivan Zavadsky (ICPDR Executive Secretary) introduced the plan and then the 9 key stakeholder groups made statements on behalf of their organizations. The EUSDR PA 5 was one of these stakeholders and was represented by László Balatonyi Hungarian PAC.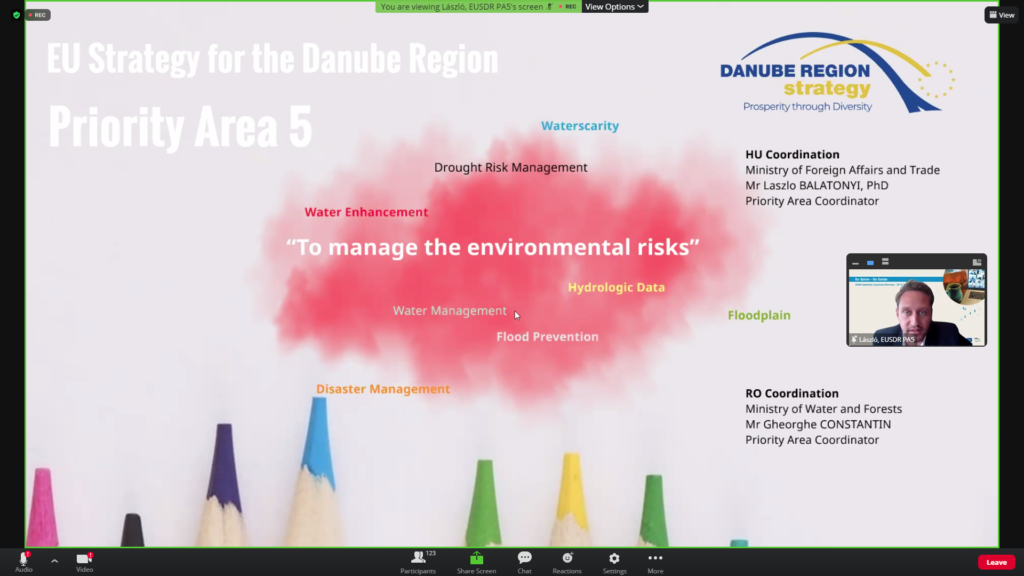 He highlighted that flood risk management is a significant topic of the PA 5 too and in order to achieve a reduction of flood risk events, EUSDR PA 5 provides continuous support to the implementation of the Danube Flood Risk Management Plan. In case that the prevention activities are not effective enough, EUSDR PA 5 also supports the assessment of disaster risks and civil protection activities in the Danube Region.
He stressed that the Danube Region is a heterogeneous region with a thousand faces and everybody should share their opinion on the topic, because the planned actions should be based on the people's needs, and the only way to understand each other's point of view is to communicate.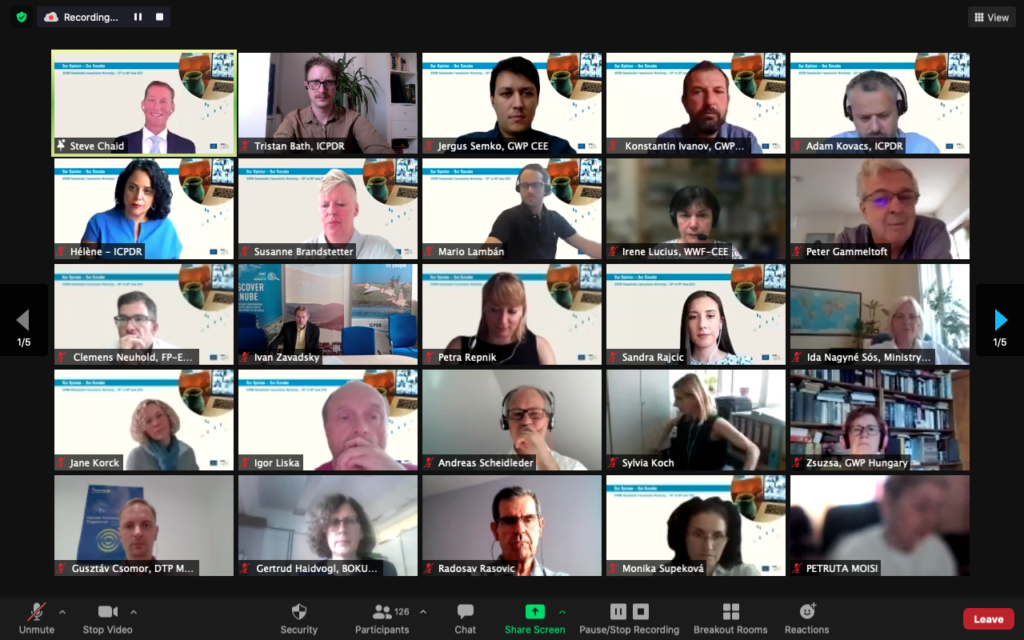 After the stakeholder presentations, the five Thematic Areas were discussed in a series of Danube Café sessions where personal opinions and suggestions were collected. All comments will be taken into consideration during the finalization phase of both plans.
The two-day event was closed by ICPDR President Momčilo Blagojević.
The draft management plans have been available for comment on the ICPDR's website since 31st March 2021, with the public invited to submit comments until 30th September 2021.